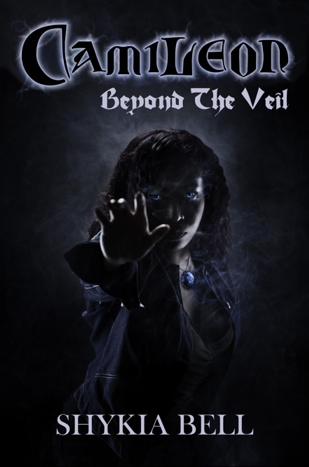 I proudly unveil the official cover for CAMILEON: Beyond The Veil! I would like to extend special thanks to all who took part in bringing my vision, and Camile, to life! The cover image is the work of my friend and photo genius, Jenya Lugina. The title graphics and overall cover design were done by yours truly, with some invaluable artistic imput from my husband Max.
The final product is not far off at all. I'm hoping to have the ebook available before the dawn of 2012. This is my first time releasing an ebook, so I've decided against announcing a specific date since there are logistics beyond my control that may factor into the timeline. I promise I will keep you posted and inform you as soon as it becomes available. I also promise that you're in for quite an adventure!
I look forward to our pending journey Beyond The Veil! 
 Sincerely,