It's hard to breathe when one becomes engulfed by the hectic routine of seemingly endless obligation. Yet, in some bizarre way we become dependent on the variables that contribute to our inner dissonance. Perhaps it's a stubborn pursuit of controlling the fate of our own ambitions, or maybe we seek to be the heroic warrior by successfully conquering our towering workload. For some, this is speculation, but for me, it's fact.
In my case, I'm trying my damndest to evade the looming shadow of eternal obscurity and potential failure. You see, I've been severely mauled by this beast in the past and it hurts like a bitch. Determination may be a remedy, but it isn't without its own brand of agony. It has brought an exhaustion that grips my heart and rattles my joints, but I've very little time for rest—all the more reason to use that time wisely.
This past weekend, Max and I spent a day at his father's mountaintop residence in Pennsylvania. There, the weight of my apprehension and stress dispersed in the sunlight and was carried away by the mountain air. The sights and sounds of nature reintroduced me to a state of tranquility that had been obscured by my challenges, including a severe block in creativity.
We saw a young bird that embodied the spirit of perseverance. Though his first flight wavered on unsteady wings, he didn't give up. Though the vastness of the space around him seemed imposing and unfamiliar, he didn't surrender. Even so, he took time to camouflage himself and rest before trying again…and again.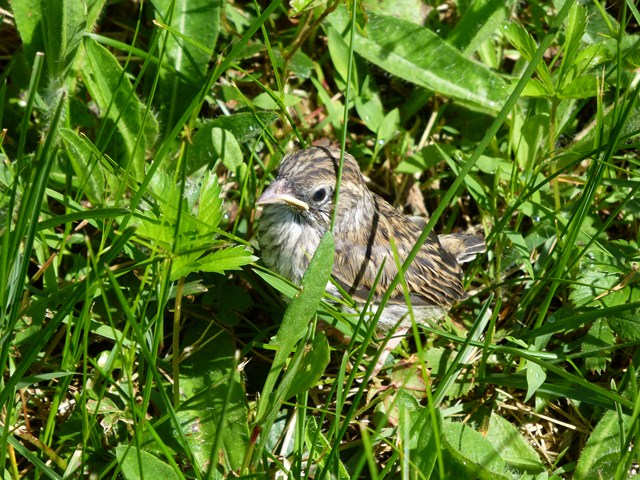 Although it was only a brief one-day respite, the excursion allowed me to recharge and face the demanding tasks that remain in my path. I found renewed hope in that while encouragement is sometimes too distant to notice, there are people rooting for me in their hearts—much like how I rooted for that tiny bird in the woods.