During our most challenging struggles it can seem like no one is there to help us. The loneliness seems to intensify when one carries much responsibility on their shoulders. What I learned is that support was always there when I truly needed it, not necessarily when I thought I did. Sometimes, our loneliest, most painful times occur during a phase when we learn to expand ourselves beyond our own expectations. This lesson reiterated itself over the past two days during my free promotion for CAMILEON: Beyond The Veil. My online friends banded together and showed me immense support that greatly contributed to its success. Here are my results (click image to enlarge):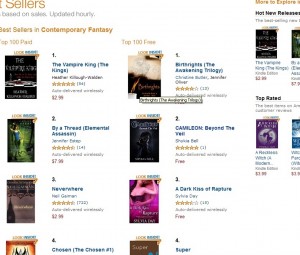 Within hours of starting the promotion, my novel soared to the top 50, then the top 20. By Wednesday evening CAMILEON: Beyond The Veil had claimed the #4 spot in the contemporary fantasy category. The following morning it reached #2 in the category and #9 in science fiction!
CAMILEON: Beyond The Veil also reached the #8 and #12 spots in the UK in the contemporary fantasy and science fiction categories, respectfully.
Again, whether you helped me spread the word about my special promotion or downloaded a copy, I extend my sincerest gratitude to you. Thank you so much!
Early this morning, CAMILEON: Beyond The Veil returned to its original price of $2.99, which is still a great deal, considering the incredible journey it contains. Then again, I'm the author, so I guess my opinion is somewhat biased. To those who have already downloaded their copy, I guess you'll be the judge. To those who haven't, I've created a free five chapter PDF sample so you can decide whether or not to explore the astonishing world that awaits you.